News
Bjarne is back: New Danish cycling team in the making
---
This article is more than 7 years old.
Cycling legend aiming to take part in World Tour in 2017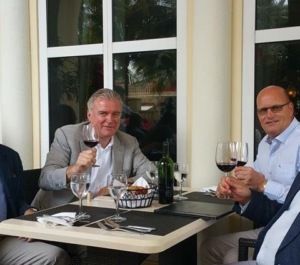 It's been an uphill struggle for Danish cycling since Bjarne Riis sold his team to the Russian banker Oleg Tinkoff in late 2013. But the chains of Danish cycling are oiling up for a profound comeback in the near future.
At a joint press conference with Lars Seier Christensen, the CEO of Riis's former sponsor Saxo Bank, the cycling legend unveiled there are plans afoot for a new Danish powerhouse cycling team.
The pair revealed at a press conference in Copenhagen yesterday that, via their company Riis/Seier Holding Company, they are aiming to build up the financial support for a new Danish cycling team that they hope will take part in the World Tour in 2017.
"We believe that you need to do things right if you hope to get a World Tour team up and running," said Riis. "The foundation needs to be right, and the concept needs to be true."
"We feel there is a correct background and financial foundation to start a World Tour team with the concept we are launching here."
READ MORE: Saxo Bank pulling out of Team Tinkoff-Saxo
Danish talents 
Should it be unfeasible to establish a team for the 2017 season, the pair are setting their sights on the 2018 season.
Riis contended that the team will probably include Danish riders, and he mentioned young talents such as brothers Søren and Asbjørn Kragh and Mads Würtz Schmidt as just a few of the impressive talents who Denmark has fostered recently.
The Danish element in top cycling has dwindled considerably in recent years,  culminating in late 2015 when Saxo Bank announced it was pulling out as the co-head sponsor of Team Tinkoff-Saxo.