General
About Town: Shakespeare unplugged and let loose!
---
This article is more than 7 years old.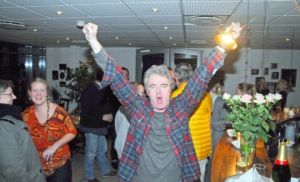 That Theatre enjoyed a successful repremiere of its play 'Shakespeare Unplugged' last week on Wednesday.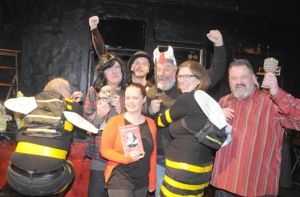 Its lead player Ian Burns (in black wig) was understandably pleased with a performance that brought new meaning to Hamlet's line "To bee or not to bee" – with co-star Andrew Jeffers alluding to "Is this a dagger I see before thee", Burns doing "Alas poor Yorick", and director Barry McKenna (right) … what is that exactly?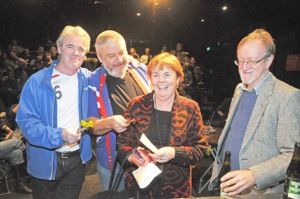 The team presented British ambassador Vivien Life with the chance to fire some arrows. For more details, check out cphpost.dk.