News
Asylum-seekers in Jutland protest against conditions in tent camp
---
This article is more than 7 years old.
Blocked road at Haderslev causes traffic diversion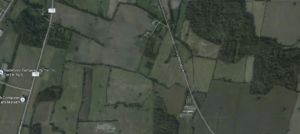 A group of about 60 asylum-seekers protested on Friday against housing conditions at the Haderslev tent camp for refugees in southern Jutland.
The group blocked off the Vilstrupvej road near the town and South Jutland Police had to cordon off the area to traffic.
READ MORE: Danish asylum conditions among best in Europe
During the afternoon, the police managed to persuade most of the protesters to go back to the camp, but four persistent men continued to block the road until Saturday morning.
Due to the cold weather, they also eventually retreated to the tent camp that has been providing accommodation to male refugees since June.
Most of the protesting refugees come from Syria.
The police do not expect them to repeat the protest.