News
Last year's cuts are paying off for Grundfos
---
This article is more than 7 years old.
Pump manufacturer saw a significant increase in profitability despite a slow market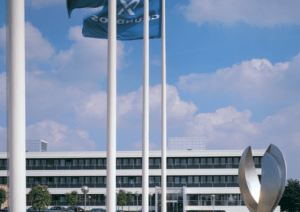 With the release of its 2015 financial results, the Danish pump manufacturer Grundfos has revealed a significant increase in profitability, despite moderate sales growth due to stagnation in the global pump market.
Sales were up just 0.8 percent in local currencies, resulting in a group turnover of 24.8 billion kroner, 5 percent up on 2014. However, its pre-tax profit was just over 2 billion kroner, compared to 881 million kroner last year.
The improvement in earnings is in part due to an extensive drive for cost savings last year, which included the equivalent of 850 job cuts.
READ MORE: Heavier cuts than anticipated at Grundfos
"Our earnings and cash flow have substantially improved thanks to better focus and priorities, among other things," said Mads Nipper, the company's CEO.
"We are retaining or gaining market share in key strategic markets. And the group strategy of focusing on our core business and improving customer relationships is working."