News
Heimstaden buys 303 apartments in Copenhagen
---
This article is more than 7 years old.
Swedish property company invests nearly a billion kroner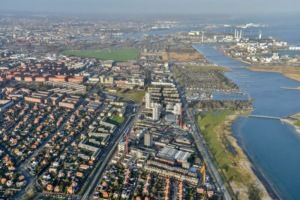 Heimstaden, one of the largest privately-owned property companies in Sweden, has bought 303 apartments in Copenhagen for 980 million kroner.
The apartments are located in three properties on Amager Strandvej and in Valby, and all of them have been leased for a gross rent of about 48 million kroner a year.

"We now own a total of about 900 apartments in Copenhagen, including this purchase, and all of them are for rent and of a high quality," stated Magnus Nord Holm, the vice-president of Heimstaden.

"We have high hopes for the housing market in the central part of the Danish capital and it will be interesting to follow future developments."
READ MORE: Malmö to upgrade housing development targets
Bought from Danica
Heimstaden bought the apartments from Danica and took a 720 million kroner mortgage to pay for the deal.

Heimstaden was founded in 1998 and has since 2005 been mainly owned by Fredensborg, Norway's largest private housing company.

Other major Swedish property investors in Copenhagen include Niam, Wihlborgs Fastigheter, Balder, Castellum Briggen and Norrporten.