News
Baby showers increasingly popular in Denmark
---
This article is more than 7 years old.
Danes are seeking new types of rituals, says consumer expert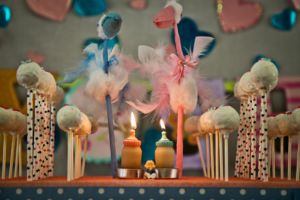 Baby showers are becoming increasingly popular among Danish women, who want to celebrate the pending or recent birth of their child with friends and family, reports Kristeligt Dagblad.
Anne Glad, a consumer expert at advertising agency Envision, says baby showers are, just like Valentine's Day or Halloween, becoming part of a new trend as Danes seek rituals to replace outdated religious traditions.

"It's [the baby showers] an expression of a hunger and need for new rituals," Glad told Kristeligt Dagblad.
"As we are increasingly letting go of classic religious traditions, we need new ones to lean on to, which we take from other places."
Friendship culture
Baby showers are also an expression of a growing friendship culture among women and a way of building new 'family' relations with people who are not biologically-related, believes Glad.
"Today there are more expectations to lead a good life, and having a close relationship with her friends is a woman's way of showing that, and also that life continues as it did before she had children," Glad said.

Hanne Marie Houkjær, a vicar from Risskov Church near Aarhus, views baby showers as a positive development. She told Kristeligt Dagblad she was not worried they might take over from baptism celebrations.