News
Denmark 'ruins' deal that protects endangered marine species
---
This article is more than 7 years old.
Environmentalists are outraged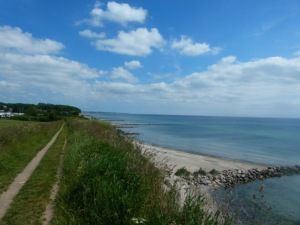 Denmark has been accused of thwarting an intergovernmental deal that is supposed to protect the marine environment of the Baltic Sea and Kattegat, reports Ingeniøren.
According to criticism from several environmental organisations, Denmark has made "drastic" changes to a document about the conservation of endangered species that was prepared by 88 experts from the so-called HELCOM countries.
READ MORE: Denmark has less protected nature than the rest of the EU
Last-minute changes
Last week, HELCOM delegates from nine Baltic coastal states (Denmark, Estonia, Finland, Germany, Latvia, Lithuania, Poland, Russia and Sweden) and the EU adopted the Recommendation on Sustainable Aquaculture as well as the Recommendation on Conservation of Baltic Sea species categorised as threatened.
Hanna Paulomäki, a project manager at the Finnish environmental organisation Oceana, complains that Denmark made significant changes to the deal despite not participating in the three years of negotiations.
"For years, Denmark stayed completely away from the co-operation. They didn't send experts and they didn't participate in meetings until last year, when – as the only country – they got it all postponed, and now Denmark has succeeded in drastically watering down the whole text," Paulomaki, who took part in several HELCOM meetings, told Ingeniøren.
READ MORE: Climate change bringing new insects to Denmark
Weak agreement
In the original text of the agreement, countries committed themselves to drawing up action plans that would improve the conditions of the endangered species and upgrade the status of the marine environment by 2021.
Meanwhile, the final text states that countries can only 'consider' the above.

"It is sad that Denmark has managed to dilute the text so much," Mette Blæsbjerg, a marine and fisheries policy officer at WWF, told Ingeniøren.

"The final agreement is far weaker than the first version, and it was at a late point that Denmark suddenly chose to interfere in the discussions."
In 2013, Denmark presented a red list of threatened animals that features 69 species and three that have already died out: Atlantic sturgeon, the almindelige skade and gull-billed tern.