News
Danish project will scan hearts of new-borns for defects
---
This article is more than 7 years old.
As many as 36,000 babies will be tested over two years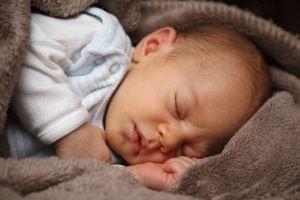 Children born in one of Denmark's three largest birth hospitals – Rigshospitalet, Herlev-Gentofte Hospital and Hvidovre-Amager Hospital – will soon be offered a heart scan.
The scan should reveal small heart defects that are difficult to detect in pregnancy scans, which usually only reveal serious heart defect. About 36,000 newborns are expected to participate
"This new project will help us gain greater knowledge of how widespread individual heart disease is and what those diseases are," said doctor and professor Henning Bundgaard from the Cardiology Clinic at Rigshospitalet. "This should help us develop follow-up and preventive treatments."
Early detection
Bundgaard is the co-creator of the project, the largest ever of its kind.
Heart defects are the most common congenital disease. Annually 450 children are born heart defects like small holes in the ventricles or deformed heart valves.