News
Professional Romanian thieves tossed out of Denmark
---
This article is more than 7 years old.
Crooks came into the country with the intention of stealing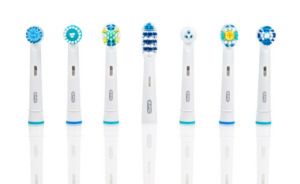 Two Romanian thieves found guilty of shoplifting have been sentenced to three months in prison after which they will be deported and banned from entering Denmark for six years.
The pair were convicted of stealing from four different Kvickly supermarkets in Farum, Frederiksværk, Frederikssund and Ringsted.
One of the accused is a 32-year-old man, the other a 19-year-old woman. A third perpetrator remains at large.
North Zealand Police said that the crimes were "professionally planned and organised". The thieves targeted the same goods in every robbery: toothbrush heads, mascara, razors and other similar items intended for sale on the black market. The gang became known as the 'toothbrush thieves'.
In every case, the security devices attached to the merchandise were removed in store fitting rooms.
"The court in Hillerød sent a strong signal today," said prosecutor Caroline Sophia Tarrow.
"The punishment for shoplifting is usually less, but because of the professional dimension of the crime and considerable value of the goods stolen, the suspects were given a harsher punishment."
READ MORE: Police warn of organised Romanian burglars