News
Danish women use their bras for different reasons
---
This article is more than 7 years old.
And none of them have to do with you, mate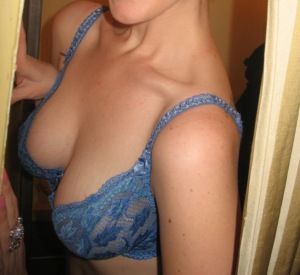 Depending on their age, Danish women choose the bras that they wear for different reasons. A study by the lingerie company Triumph reveals that younger women were more concerned about showing some cleavage, while older women wanted support and comfort.
The study – which polled 6,000 women from Denmark, Germany, France, Italy, Poland and the UK – revealed that about one third of Danish women were dissatisfied or very dissatisfied with their breasts.
"Of the respondents in all countries, 40 percent said their biggest concerns about breasts was bounce," wrote Triumph in a statement.
"Another 34 percent said they mostly think about size, while 32 percent and 29 percent respectively are most concerned about breast shape and cleavage."
No man required
The study points out that the pressure to have it all – children,  a career, a healthy physique and a successful relationship – are essential to a women's assessment of how their body image affects their self-confidence.
READ MORE: Out and About: Lycelle loses herself amongst the lingerie
Danish culture sociologist Emilia Von Hauenstein commented on the the link between underwear and self-confidence.
"Danish women buy underwear primarily for their own sake," she said.
"Research shows that women buy lingerie to feel more self-confident, to feel more feminine and for their own enjoyment. They have no problem donning expensive lingerie knowing that a man may never see it."