News
Genmab cancer medication in new promising showing
---
This article is more than 7 years old.
Biotech form eyeing further approval of medication against multiple myeloma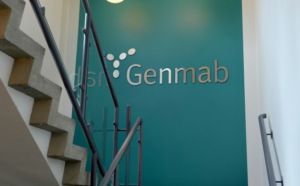 The Danish biotech company Genmab is nearing a new victory in its battle against cancer following promising clinical results for Daratumumab, its medication against multiple myeloma, the most common type of bone marrow cancer.
Daratumumab, which is sold as Darzalex and has been approved only in the US as of now, fulfilled all of its goals in a considerable study during which the cancer returned after being treated by other medications.
"We are very pleased with the positive interim result in this study, which documents the therapeutic potential of daratumumab in combination with bortezomib and dexamethasone," said Jan van de Winkel, the CEO of Genmab.
"We look forward to having the data presented at a future major medical conference."
READ MORE: US authorities approve Danish cancer drug
Hoping for further approval
In total, daratumumab was administered to 490 patients along with either bortezomib, a type of chemotherapy, or dexamethason, another form of cancer treatment.
The results were so effective that the study was ended prematurely, which is something typically done if there is an effect that can save the lives of patients considered terminal.
Daratumumab is already approved for the treatment of patients with multiple myeloma who have undergone three previous treatments, but Genmab hopes the new study will help the medication to obtain approval for other treatment types.