Things to do
Mid-April Art: The true father of cartoons
---
This article is more than 7 years old.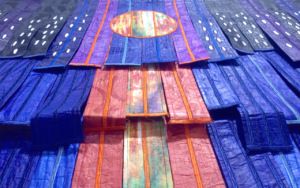 William Hogarth
April 14-Aug 7, 11:00-17:00; SMK, Sølvgade 48-50, Cph K; free; smk.dk
Forget Hergé, Walt Disney and Stan Lee, William Hogarth, the 18th century satirical caricaturist and painter, was the true father of the cartoon, and from mid-April, SMK will be dedicating an exhibition to his pioneering work.
It traces the beginnings of his artistic journey in London in the 1720s and his development of the narrative picture series – pre-Marvel but no less marvellous – of which A Harlot's Progress and A Rake's Progress are the best known examples.
The issues Hogarth dealt with still feel contemporary today: poverty, violence, drunkenness, deceit, self-promotion and desire.
Gauguin's Worlds
April 15-Aug 28, 11:00-18:00; Glyptoteket, Dantes Plads 7, Cph V; 95kr; glyptoteket.dk
French impressionist artist Paul Gauguin, one-time stockbroker and resident of Copenhagen, was no stranger to experimental chapter art. This exhibition looks at his fascination with primitive peoples in Egypt and Polynesia.
When Reality Meets Fantasy
April 15-Oct 23, 12:00-17:00; Rudolph Tegner Museum, Museumsvej 19, Dronninmølle; 50kr; rudolphtegner.dk
Henrik Sylvest has spent a year taking photos that capture the essence of a journey through the museum's noted statue park and the result is an exhibition to celebrate its 100th anniversary.
Bugs in the War Room
Ongoing, ends May 29, 13:00-17:00; Overgaden, Overgaden Neden Vandet 17, Cph K; free adm; overgaden.org
Linda Hilfling Ritasdatter's exhibition focuses on the famous Y2K bug: a design error that led to much alarm in the late 1990s and talk of a potentially apocalyptic event.