News
SKAT gunning for Danes named in Panama Papers
---
This article is more than 7 years old.
Tax evaders and their helpers face stiffer punishment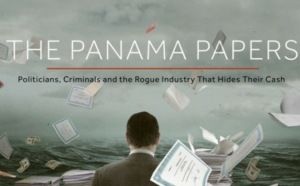 The Danish tax authority SKAT will cast a keen eye over the list of 37,000 names confirmed by the Sunday Times as part of the 'Panama Papers' tax haven scandal.
The list can be viewed on the British newspaper's website, although a log-in is required, and SKAT reveals it will be taking a hard look for Danes on the list.
"When a newspaper publishes names like that, then we have no issues gaining access to them," Jim Sørensen, the head of SKAT watchdog SKAT indsats, told DR Nyheder.
"The names are interesting to us in terms of matching data with data we have obtained elsewhere. Name data is difficult to work with because there are a lot of people who can have the same name. Also, just because a name is on a list, it does not equate to direct documentation."
Sørensen said that SKAT would much rather gain access to the 11.5 million documents that were part of the Panama Papers leak.
READ MORE: Danish banks linked to Panama papers
Stiffer penalties?
SKAT aren't the only ones who have been spurred into action by the Panama Papers revelations. The halls of Parliament have also taken note.
Left-wing party Enhedslisten has proposed a new law that would make it easier to imprison people who counsel others on how to avoid paying taxes and finding tax havens. So far, Socialdemokraterne has backed the proposal.
According to DR Nyheder, the Danish bank Jyske Bank and the Nordic financial institution Nordea were linked to the Panama Papers for assisting their customers' efforts in opening and maintaining secretive companies in tax havens.