News
Outgoing Danish managing director says he was not fired
---
This article is more than 7 years old.
Tue Mantoni claims that he elected to step away from Bang & Olufsen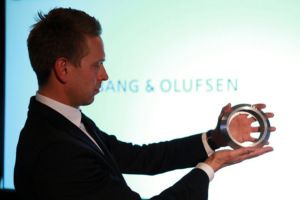 Tue Mantoni, managing director of iconic Danish electronics firm Bang & Olufsen (B&O), said that he is voluntarily stepping down from the top job.
"I have not been fired," Mantoni told Finans. "Read the release. If you have to call it something, call it a resignation."
READ MORE: Bang & Olufsen laying off 55 employees
No connection
Mantoni also stressed that there is no relationship between his stepping down and the recent tender offer  for B&O from the Chinese Sparkle Roll Group.
"I think it is important to say that the two things have nothing to do with each other," he said.
B&O announced in April that it was in negotiations with the Sparkle Roll Group.
Mantoni has served as a top executive at B&O since March 2011.
He will step down when Henrik Clausen, currently with the Telenor group, takes over on July 1.