News
Copenhagen launches new site to help refugees
---
This article is more than 7 years old.
Volunteers will play an essential role in refugee integration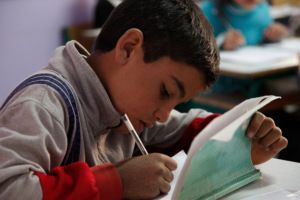 Copenhagen Municipality has today launched a new website that aims to help newly-arrived refugees get started with life in the Danish capital.
Yesterday, the city received 11 of the total 335 refugees who have been allocated to the municipality this year.
The online portal makes it easy for volunteers to see where and how they can lend a helping hand.
"There are plenty of options for those who want to make a difference," writes the municipality on its homepage.

"It can be anything from helping kids in Valby with their homework to teaching refugee women to cycle."
READ MORE: Your adopted country needs you … to volunteer!
Essential for integration
Anna Mee Allerslev, the deputy mayor for employment and integration, believes "something unique happens when a person volunteers his time and effort to help another".
"The professional work including health checks, employment and Danish lessons from the foundation," Allerslev told Politiken.

"But the real integration and inclusion, which ensures the new refugees truly become part of our society, has to be carried out in collaboration with volunteers."
The website will also assist companies in finding refugees for traineeships.