News
Danish traffic police targeting tailgating motorists
---
This article is more than 7 years old.
Take it slow and keep your distance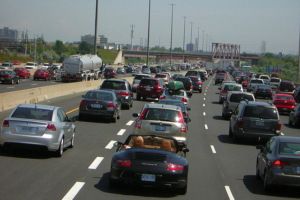 A new traffic effort by the Danish police is targeting tailgating motorists.
The police want to remind drivers that tailgating – driving too close to the driver in front of you – is against the law and could cost a violator their licence if the offence is serious enough.
"Many drivers are not aware they are driving too close," said Erik Terp Jensen from the National Police Traffic Centre.
"When officers stop motorists in traffic and show them film footage of their driving, many are surprised they are not keeping enough distance and creating dangerous situations."
Slow down
Along with the tailgating, the police will also be keeping a close eye on speeders this week as well.
"Although the number of serious road accidents continues to decline in Denmark, there are still too many motorists driving too fast and exposing themselves and others to danger," said Jensen.
The enforcement effort started today and runs until Sunday May 8.