News
Copenhagen continues its green streak with new policy aimed at protecting trees
---
This article is more than 7 years old.
Trees with particular historical relevance, such as the one on Gråbrødre Torv from 1907, will now be protected as 'iconic trees'; those in designated nature areas such as Utterslev Mose will be classified as 'eternal trees'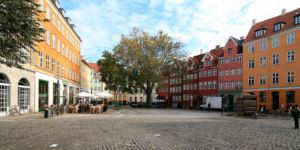 Copenhagen Municipality, which recently announced it would be selling its Maersk shares in an effort to become more environmentally conscious, has now passed a law that will make felling any of the city's trees much harder.
Read more: Copenhagen municipality to sell its Maersk shares

Hands off our trees 
The municipality's technical and environmental committee passed Copenhagen's first tree protection policy last night, and environmental activists say things are headed in the right direction.
"It is a huge step in the right direction. Now it will be interesting to see what influence the law has – but the project looks really good. The municipality has become much more aware of our trees and that's great to see," Sandra Høj from the group Save the Urban Trees told Metroxpress.
Green story
The law divides the city's trees into four categories: protected trees, trees earmarked for conservation, iconic trees and eternity trees. Trees classified under any of these categories require prior municipal approval if they are to be felled.
"We have written a green story," Tommy Petersen from Radikale told Metroxpress.
"Just a year ago, we had a situation where large old trees in Copenhagen were felled on a weekly basis because of urban development. Now, we've got Copenhagen's first tree policy. It's fantastic."