News
Business News in Brief: Dankort sales rise nearly 10 percent in April
---
This article is more than 7 years old.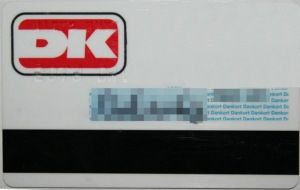 Dankort sales rise nearly 10 percent in April
Retail purchases made with the Danish national debit card, Dankort, rose 9.2 percent in April when compared to the previous year, according to its operator Nets.  This Dankort data is an indicator of private consumption, with the increase equating to 33 billion kroner in sales.
Overall, Danish retail sales – according to data from Statistics Denmark – fell 3.1 percent in March when compared with the 2015 figures. April's overall national sales figures are yet to be released.
The contactless Dankort – which allows customers to move seamlessly through the check-out without using a payment terminal – is becoming more commonplace in Danish shops. And by October, Nets says Dankort will be extended to mobile phones.
Dong Energy to offer IPO by summer
Dong Energy has announced that it will make an initial public offering and be listed on the Danish stock exchange by the summer. It was previously presumed that Dong was not planning to hit the board before the close of 2017's first quarter.
The Danish government, who is the majority shareholder of Dong, will sell a chunk of its stake as part of the offering. The state currently owns 58.8 percent of the company and will retain 50.1 percent of its shares after the IPO.
Danish tabloid gives up appeal in hostage coverage case
The tabloid Ekstra Bladet has abandoned its appeal against Copenhagen City Court who ruled the paper must pay 600,000 kroner in damages to Danish soldiers held in Somalia.
The court ordered the paper to pay the two sailors, Eddy Lopez and Søren Bjørn Lyng – deciding that coverage of the hostage crisis caused the men to endure an extended and traumatic captivity.
Lopez and Lyng, who had originally requested one million kroner in damages, were released by Somali pirates on April 30 2013 after spending 838 days as hostages.
Fewer travellers using DSB on trips across the Storebælt
Travellers are increasingly choosing to take the bus or car instead of the train in order to cross the Storebælt.
DSB's own figures demonstrate that the number of passengers using their trains to cross between Zealand and Funen has dropped 5.6 percent between 2012 to 2015.
Abildskou A/S, the largest private bus company – which operates between Copenhagen and Jutland-Funen – saw an increase of about five percent more passengers last year. A new bus company, Eurolines, is also preparing to send customers from Copenhagen to Aarhus.