News
Danish activist released from prison in Bahrain
---
This article is more than 7 years old.
Zainab al-Khawaja spent three months in prison on charges that included anti-governmental activity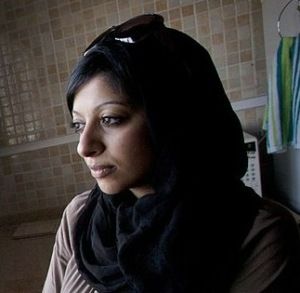 A Danish blogger and activist, Zainab al-Khawaja, who was jailed in March in Bahrain along with her one-year-old son on charges that included anti-government and anti-monarchy activity, has been released from prison.
Read more: Al-Khawaja's life sentence is upheld by Bahrain court
Prosecutors have alleged she has been let off for 'humanitarian reasons'. However, al-Khawaja has remained defiant, claiming that releasing her is not enough.
"There are hundreds of political prisoners in Bahrain. They should all be released, not just me," she told German news agency dpa.
Her daughter's father
Al-Khawaja is the daughter of activist Abdulhadi al-Khawaja, himself a Danish citizen who is serving a life sentence due to his alleged role in anti-government protests.
A part of the reason she was sentenced was for trying to get in contact with her father, and she has a sister who was also sentenced to a year in prison.
The Bahraini foreign minister had previously made promises to release al-Khawaja during a press conference with John Kerry, the US Secretary of State, in April.