News
Business news in brief: Dong shares getting more expensive
---
This article is more than 7 years old.
In other news, Danish supermarket chain pulls children cold cuts from shelves, Aero shipyard to build the world's strongest electric ferry and Horsens slaughterhouse employees return to work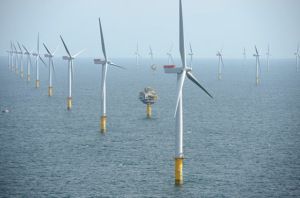 Dong shares getting more expensive
Danish energy concern Dong is set to be listed on the Copenhagen Stock Exchange on June 10. Strong interest from investors in the run-up to the listing has driven the price of Dong shares up by 10 percent. Interest in becoming a co-owner of the energy giant is so strong that banks have now raised the bottom level of the quoted market price from 200 to 220 kroner, reports Børsen, based on information from people "close to the process". In practice, the value of Dong has jumped from 83.5 to 91.9 billion kroner.
---
Danish supermarket chain pulls children cold cuts from shelves
Supermarket operator Dansk Supermarked has pulled the children's deli meat product 'Vores Frække Frederik' from the shelves after metal shavings were found in a packet. According to food authority Fødevarestyrelsen any product marked 'Best before 03 June 2016' should be thrown away or returned to the shop where it was purchased. There have been no reports of injuries from the questionable bologna smoked sausage, but Fødevarestyrelsen would not rule out that metal splinters may pop up in other packages and could damage a child's teeth, mouth and throat if swallowed.
---
Ærø  shipyard to build the world's strongest electric ferry
Søby Shipyard on the Danish island of Ærø  will soon begin construction of the world's most powerful electric ferry. The ship, which will be christened 'Ellen', will cut the travel time between Søby and Fynshav from 70 to 55 minutes while consuming half as much energy. The ship will 'refuel' at night using power from wind turbines. Construction is slated to begin on June 13, and the new ferry is slated to start sailing in the summer of 2017. The project is so innovative that it has received 120 million kroner in EU support.
---
Horsens slaughterhouse employees return to work
About 100 Danish Crown employees in Horsens ran the risk of being fired for going on strike, but instead they are heading back to work. The night shift workers in Horsens were the last ones to hold out in a week-long walkout that saw 1,300 employees return to work last Friday. The strike started on May 27 when three departments, dissatisfied with current working conditions, walked out. By May 30, the strike had spread.  The company said it had achieved a "constructive dialogue" with the workers over the week and was looking forward to a "new start".