News
Dong flotation price to value company at nearly 100 billion kroner
---
This article is more than 7 years old.
As the energy company prepares to go public today, the final price per share skyrockets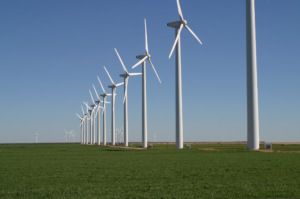 Dong Energy goes public today, and the company has valued its shares at 235 kroner per share, giving the company a market value of 98.2 billion kroner.
The price comes in at the high-end of what Dong published in its prospectus, in which it was estimated that the company's value would land somewhere between 83.5 and 106.5 billion kroner.
More than 36,000 new investors have been allocated shares in Dong in connection with the public offering – 17.4 percent of Dong's shared capital.
Sold out
Interest has been so great that Dong sold the maximum number of shares in the issue.
"I am pleased with the positive feedback we have received from investors around the world, and the trust they have placed in us by becoming shareholders in DONG Energy," said Dong CEO Henrik Poulsen.
"All employees in DONG Energy should be proud to have built one of the fastest growing, greenest and most innovative energy companies in Europe.
READ MORE: DONG Energy IPO could be the biggest in Denmark's history
Private investors in Denmark purchased 10 percent of the offered shares, while 90 percent were scooped up Danish and international institutional investors.