General
TV this week: Sports, cowboys and a really rough shave
---
This article is more than 7 years old.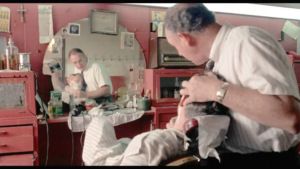 Pick of the week: Mississippi Burning
DR3, Tue 22:00
This classic from the late 80s follows the story of two FBI agents in their investigation of the murder of three civil rights activists in Mississippi by the Ku Klux Klan. The script was inspired by the real-life investigation into the murders of James Chaney, Andrew Goodman, and Michael Schwerner in Neshoba County, Mississippi in 1964.
Willem Dafoe plays the straight-laced FBI agent investigating the atrocities along with the tough and uncompromising Gene Hackman, who doesn't shy away from crossing the line of justice himself.
The movie is set in 60s, when the civil rights movements across the US gained prominence and momentum. It won an Oscar for best cinematography in 1989.
The film sheds a light on a very important development in US history and it is worth a good couch session. (GD)
---
Also New
With Denmark's submission to host three stages of the Tour de France sometime in 2019 or beyond, the sport could take centre stage in the near future. It's certainly on the agenda this Wednesday when DR2 shows Pantani: The Accidental Death of a Cyclist at 23:05, a feature-length doco that takes a hard look at the life and premature death of Marco Pantani – one of the most flamboyant riders in cycling history and Tour de France winner in 1998.
Descend from the dizzying peaks of France to the hard streets of Yorkshire in Black Work (DR2, Sun 21:45) where a bereaved policewoman is determined to uncover the murderer of her husband, an undercover officer.
If the TV menu demands a less grizzly animal, then Our Zoo (SVT1, Wed 18:30) a drama series about the family which founded Chester Zoo in the 1930's will likely be your beast of preference.
Keeping in line with nature, the nature doco Wild Patagonia (DR2, Thu 20:00) goes to show that Argentina has a great deal more than Lionel Messi to be proud of.
Elsewhere, sneak under the covers with The British in Bed (DR2, Sun 23:05) or get into the Wimbledon swing of things with Serena Williams (DR2, Tue 20:45 & Thu 23:05) (CW)
---
Coming Soon: Animal Kingdom
Released on June 14, Animal Kingdom is an American drama television series by Jonathan Lisco, based upon the 2010 hit Australian film of same name.
Animal Kingdom follows the life of Joshua 'J' Cody (Finn Cole), a 17-year-old boy that moves in with his relatives after the death of his mother due to a drug overdose.
But the Cody family is actually a criminal clan led by matriarch Smurf (Ellen Barkin), who has three wild sons and a protégé, Baz, who all combine to produce a dangerous thieving cocktail loaded with explosive family dynamics. (AP)
---
Sport of the week
Euro 2016 continues this week with DR and TV2 no doubt offering up some tasty matchups in the last 16 and quarter-finals. The last 16 games will be shown at 15:00, 18:00 and 21:00 on June 25-26 and 18:00 and 21:00 on June 27. The first quarter-final match will be aired at 21:00 on June 30. Elsewhere there's also Wimbledon and the Copa America final. (CW)
---
Film of the week
If you are a western connoisseur, you can't miss Sam Peckinpah's gritty The Wild Bunch, a runaway stagecoach of a film laden with classic scenes and lines. Elsewhere, Ryan Gosling nails it as the quiet-but-tough type in Nicolas Winding Refn's smash hit Drive, while there's more football and laughs on the horizon with Africa United. (CW)