Sport
Danish Olympic swimming team finalised
---
This article is more than 7 years old.
A mix of Olympic veterans and rookies headed to Rio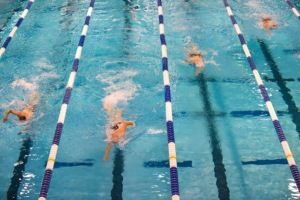 The Danish Swimming Federation has officially announced the names of the 15 team members who will be representing the nation at the 2016 Olympic Games in Rio.
Eight members of the 2012 team are returning, including 2015 World Championship medallists Jeanette Ottesen, Rikke Moller Pedersen and Mie Nielsen.
The other five returning members are 2013 World Championship medallist Lotte Friis, Pernille Blume, Mads Glaesner, Anders Lie Nielsen and Pal Joensen.
Top ten swimmers
Joining the team for the first time are Viktor Bromer, Anton Ørskov, Daniel Skaaning, Søren Dahl, Magnus Westermann, Sarah Bridge and Julie Kepp Jensen.
Denmark currently has three swimmers ranked in the world's top 10.
Nielsen is rated second in the 100-metre backstroke, Ottesen third in both the 50 and 100 metre butterfly while Pedersen is fourth in the 200-metre breaststroke.