News
Danish politicians calling for stiffer penalties for revenge porn
---
This article is more than 7 years old.
Sharing pornographic images online is psychological violence and should be punished as hard as physical violence agree politicos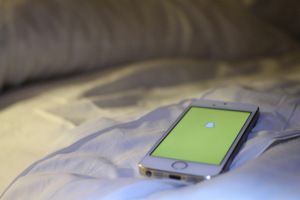 Sharing sexual images and videos of others without their permission should cost the perpetrator three years behind bars argue members of Socialdemokraterne (S).
The current penalty for spreading sexually explicit videos and pictures of someone against their will is only six months. But S spokesperson Trine Bramsen has said this is not enough.
"We would like to equate sharing offensive pornographic images with committing milder forms of violence, which can result in up to three years in prison," Bramsen told DR Nyheder. "Physical wounds can heal, but images shared on the internet can haunt someone's life for years afterwards."
Broad agreement
Bramsen said that technology has made it possible for offensive images, often posted in anger in an act referred to as 'revenge porn', to be spread far and wide in an instant.
Bramsen's peers in the blue bloc agree with her on the issue.
"Today the penalty is unfortunately incredibly low," said Venstre's equality spokesperson Jakob Engel Schmidt. "Someone sharing nude photographs of another person can have far-reaching consequences. The punishment should match the crime."
Peter Kofod Poulsen from Dansk Folkeparti (DF) said that his party would call for even tougher penalties than Bramsen is requesting.
"Sharing offensive images and video destroys people and the current maximum penalty of only six months in prison is an affront to the victims,"  said Poulsen. "I do not think that even three years is enough."
READ MORE: Student sex video shared widely on social media one of the worst cases of sexual abuse in Denmark
DF also wants the government to be able to shut down websites hosting the offensive material.