Sport
New running festival coming to Copenhagen
---
This article is more than 7 years old.
Races, training, music and, yes, beer are all part of this celebration of sweaty trainers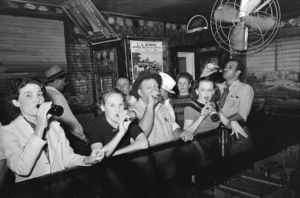 Forecasting a fortnight watching the 2016 Olympics from your armchair? Well think again, as the Copenhagen Running Festival is kicking off a day earlier than the action in Rio with events planned throughout the city from August 4-18.
Runners of every level, from rank beginner to elite marathon athlete, will find something on offer to inspire and educate.
The festival kicks off on Thursday with the kind of event that makes a person think "Only in Denmark" – a 5 km run combined with a beer bash.
Beer run
An evening run sponsored by Mikkeller will make its way through Fælledparken in Østerbro. After the run, there is a free concert by the appropriately named Tremolo Beer Gut. Free beer is on tap for all runners. The beer run starts at 9pm at Østerbro Stadion. The concert and after-party will take place at Sparta Hallen.
The two-week long festival is filled with runs and activities. The full program and tickets are available (in Danish) at cphrunfest.dk
What: Copenhagen Running Festival
Where: Various locations in Copenhagen
When: August 4 to 18