News
Three men hospitalised after eating poisonous mushrooms in Denmark
---
This article is more than 7 years old.
One man fighting for his life after mistaking a toxic fungus as an edible variety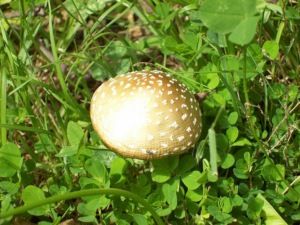 Three men – two Romanians and an Italian – are in hospital are mistaking the toxic fly green agaric mushroom as an edible variety. The men picked the mushrooms in the wild.
Police were alerted when the men were hospitalised on Monday with symptoms that included stomach pains and hallucinations.
Dangerous fungus
Two of the men were already in hospital when police went to find the third man – a Romanian – at his home.
"The man was suffering from extreme stomach pains and other symptoms, so we called an ambulance and had him taken to the hospital," Peter Thaysen from Southeast Jutland Police told Horsens Folkeblad.
The fly green agaric is the most dangerous fungus in Denmark. Ingestion of as little as 30 grams can kill an adult man.
Hanging on to life
Ingestion is typically followed by strong gastrointestinal pain and then severe diarrhoea and vomiting.
Initial symptoms subside after a few days, but severe, permanent liver damage can result from eating the fungus. In the most serious cases, people who have consumed the fungus die a few days after ingestion.
The two Romanian men are out of mortal danger, but the Italian man is still fighting for his life.