News
Søstrene Grene sets its sights on massive German expansion
---
This article is more than 7 years old.
Chief executive contends there could be room for 200 stores in neighbour – almost double its number worldwide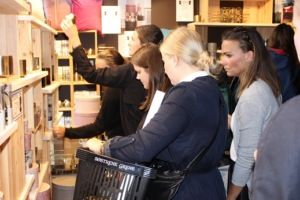 Budget homeware retailer Søstrene Grene, where most of the items on sale are for less than 30 kroner, has reported a successful opening of its first store in Germany.
Over 100,000 customers have visited its store in Hamburg since its June opening, and most have made purchases, chief executive Mikkel Grene told finans.dk.
German expansion
"It has been one of the very best openings in our company's history," he said. "This bodes very well for the German market."
Grene anticipates there could be room for 200 stores alone in Germany – almost double the number the company already has worldwide – and reveals that "a handful of stores" could open there before Christmas.
Danish invasion
Søstrene Grene, which was founded in Aarhus in 1973, has 118 stores worldwide in ten countries: Denmark, Sweden, Norway, Iceland, the UK, Spain, France, the Netherlands, Ireland and Japan.
READ MORE: Søstrene Grene planning to open hundreds of new stores
Thanks to Søstrene Grene and the likes of Tiger, Joe & The Juice and Jysk, there have never been as many overseas Danish retail outlets as there are now, according to Retail Institute Scandinavia.
In 2015, close to 600 opened, taking the total number over 10,000.