News
Man arrested on suspicion of setting cars ablaze in Copenhagen
---
This article is more than 7 years old.
Police see results after sharing surveillance footage photo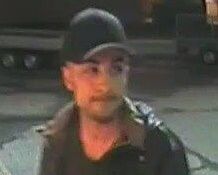 A 21-year-old man has been arrested on suspicion that he has set dozens of cars alight in various parts of Copenhagen over the past week.
The police found him by releasing surveillance footage of a suspect to the public. They have yet to say how many fires he is suspected of starting.
"At 20:15, we arrested a 21-year-old young man of another ethnic background than Danish," Jens Møller Jensen, the deputy inspector with the City Police, told DR Nyheder.
READ MORE: Ten cars set on fire in Copenhagen
Could be more
Jensen said that the police received 14-15 reports from the public after sharing the image, and a number of them pointed to the now-detained suspect.
"There are circumstances surrounding the surveillance images that are taken in places where we think he owes us an explanation regarding what he was doing there," said Jensen.
The police wouldn't rule out the possibility of there being several perpetrators.
It all started over the weekend when ten cars were set on fire at six different locations in the capital on Saturday night. The following nights more cars and scooters were set ablaze.