News
Important safety tip for Danish late-summer bathers: Don't drown
---
This article is more than 7 years old.
Lifeguards few and far between as sun-starved Danes head to the beaches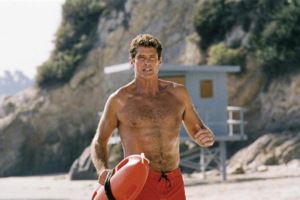 The late summer sun and high temperatures – which are expected to peak at 29 degrees Celsius in the Capital Region today – are drawing pale-skinned, sun-deprived Danes and expats to the beaches.
However, they are cautioned to be careful as swimmers who get into trouble will have to wait until next summer for a rescue, as the lifeguards all pretty much went home a fortnight ago.
Out of season
Program head Rene Højer from TrygFonden Coastal Lifesaving told DR Nyheder that no matter what the weather, the high season gets priority when it comes to lifeguards.
"We are committed to making the beaches as safe as possible, which is why we focus on when there are the most people at the beaches," he said.
Experience has shown that the beaches are most packed when the schools are out for the summer holidays, so the lifeguards are in place for that eight-week period.
Drowning? Logon to Facebook
Højer said that even when the lifeguards are on duty, they should be viewed as a service, not a guarantee of safety.
"We communicate with citizens over Facebook, the internet and through our information services," he said. "We run campaigns that promote safety all summer long."
Højer said that the idea is to teach swimmers how to survive even when there is no lifeguard on duty.
READ MORE: Swim at your own risk
In 2013,  lifeguards on Danish beaches were involved  in almost 50,000 operations – 26 of those involved life-saving.
The absence of lifeguards at Camber Sands in southern England is currently under scrutiny in the UK media after five men drowned earlier this week.