News
Dane accused of fraud in British horsemeat scandal
---
This article is more than 7 years old.
Prosecutors confident "sufficient evidence" exists to bring charges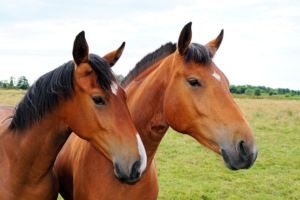 British prosecutors say they are charging a Danish man with fraud in connection with horsemeat being sold as ground beef  in Britain between January and October 2012.
The Dane, who held a leading position at meat wholesaler Flexi Foods until September 2014, has been accused along with two other people.
READ MORE: Horsemeat scandal reaches Danish company
According to the prosecution, the three conspired – along with others – to defraud consumers by selling ground beef that was, in whole or in part, horsemeat.
"Having carefully reviewed the evidence from the UK and abroad, the prosecution concluded there is sufficient evidence that a judgment is realistic, and it is in the public interest to charge these men," prosecutor Kristin Jones told DR Nyheder.
Ongoing saga
The Danish-owned meat wholesaler had previously been suspected in the case. In February 2013, Flexi Food, a meat distributor in the United Kingdom owned by the Danish firm Flexi Food Holding, was suspected by British food authorities of selling horsemeat. Flexi Food Holding is located in Charlottenlund, north of Copenhagen.
The Irish food company McAdam Foods alleged that Flexi Food purchased horsemeat in Poland and re-sold it as ground beef.
The three men are scheduled to appear in a London courtroom on Tuesday September 27.