News
Danish MPs denied visas to visit Nauru detention centre
---
This article is more than 7 years old.
Danish foreign minister attempting to resolve dispute with Nauruan and Australian authorities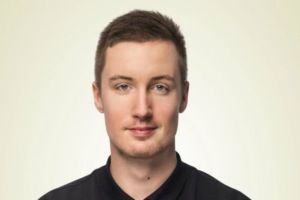 The government of Nauru has refused to grant visas to Danish politicians critical of Australia's offshore detention system, thus triggering a diplomatic row.
A Danish parliamentary group of six politicians have been in Australia since Saturday as part of a visit to examine Australia's offshore detention system.
They met with Australian immigration officials and had planned to go to Nauru on Tuesday.
It was only when the group arrived at Canberra Airport to travel there that they discovered three members of the delegation had been refused visas.
Critics banned
Johanne Schmidt-Nielsen from Enhedslisten and SF MP Jacob Mark have both been critical of Australia's detention system, and they were both denied visas. Konservative MP Naser Khader was also denied a visa, even though he has not spoken publicly one way or the other about the detention centre.
Schmidt-Nielsen posted on Facebook: "The Danish delegation as a whole then cancelled their visit to Nauru. The government of another country should not be able to pick out members of a Danish parliamentary delegation."
Schmidt-Nielsen said it was "very telling of the situation on Nauru that critics are denied access".
Greenland awaits?
The Danish foreign minister, Kristian Jensen, tweeted on Tuesday he was working to resolve the matter.
Members of far-right Danish parties like Dansk Folkeparti have suggested that Denmark should adopt a system similar to that on Nauru, suggesting that asylum-seekers be sent to Greenland.
READ MORE: Number of asylum seekers charged with crimes rising
The Australian government has faced heavy international criticism over its management of the Nauru detention centre, including the veil of secrecy that surrounds the camp.