Things to do
Among the nooks and crannies of the Opera House
---
This article is more than 7 years old.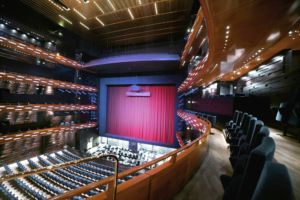 Opera House tour
every Sat until Nov 26 at 12:00, additional times on Sat & Sun in Sep; Ekvipagemestervej 10, Cph K; 100kr, kglteater.dk
Regular Opera House tours have been in the planning for several years – perhaps they were just waiting for that pesky bridge to open nearby.
Beyond the performances, the building is worth setting aside some time to admire, and this tour takes it all in: from Olafur Eliasson's light sculptures to Per Kirkeby's copper reliefs and Per Arnoldi's Opera logo moulded into the foyer floor.
Enjoy spectacular views of the harbour, behind-the-scenes glimpses of the mechanics involved in staging their big productions and a better understanding of one of the city's true architectural gems.