News
The app-titude to fight food waste in Denmark is strong
---
This article is more than 7 years old.
YourLocal already has 70,000 users and co-operates with over 500 stores across the country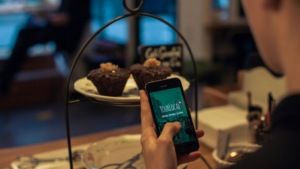 Fighting food waste has become something of a trend in Denmark as more and more Danes choose to shop more consciously. Meanwhile, stores are offering large discounts on products nearing their expiration date or donating them to charity for free.
The sales of a Danish mobile phone app launched last year, YourLocal, which comes with a service that notifies users about special last-minute deals, are soaring.
The app helps businesses – including grocery stores, bakeries, restaurants and flower shops – to sell products that would otherwise go wasted.
READ MORE: Food waste in Denmark down by 25 percent
Ambitious plans
Some 70,000 people have already downloaded the app – which is available for free, both for iPhone and Android users – and YourLocal has an ambition to reach another 50,000 by the end of the year and eventually expand to Germany and the US.
YourLocal was founded last year as a SMS service in Vesterbro and was driven by a group of volunteers – some of whom still work in the company.
"YourLocal's first customers were small local stores, but the company has since attracted the attention of larger supermarket chains such as Irma, SuperBrugsen, Kvickly, REMA 1000 and MENY, and many more have announced they want to join," Oliver Bratshaug from YourLocal told the Copenhagen Post.
YourLocal co-operates with over 500 stores across Denmark and aims to increase the number to 900 by the end of the year.