News
Lower fares attracting more ferry passengers to small Danish islands
---
This article is more than 7 years old.
Islanders hoping subsidies can be made all year round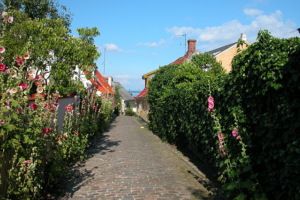 Following an increase of subsidies from Parliament earlier this year, the price of a ferry ticket to several Danish islands fell by nearly 50 percent for autumn and springtime travel.
And the islands of Samsø, Læsø, Fanø and Ærø all noted considerable growth in the number of passengers headed their way.
"We have seen a boost in traffic since the fares were lowered," Carsten Kruse, the ferry director at Samsø Rederi, told TV2 News.
Parliament allocated 95 million kroner annually for the subsidies aimed at reducing ferry prices during the autumn and spring seasons, but not during the winter. The islands are fighting for 'traffic equality': the price for travelling 1 km via ferry being the same as travelling 1 km by road.
The missing piece
If higher ticket prices are maintained during the summer, when the ferries are already jammed, traffic equality throughout the rest of the year could be implemented for about 133 million kroner annually, according to a report from the Interior Ministry.
Island dwellers hope the missing 38 million kroner will be a part of next year's budget.
Tobias Birch Johansen, the mayor of Læsø, said the reduction of ferry prices is the greatest thing that has happened for the growth of Læsø for as long as he can remember.
"When Parliament and the government realise that our case makes sense, I cannot see any obstacles to implementing reduced prices for the full year, excluding school holidays," he said.