News
Novo Nordisk to sell affordable insulin in developing nations
---
This article is more than 7 years old.
Majority of the 415 million people suffering from diabetes worldwide live in low and middle-income nations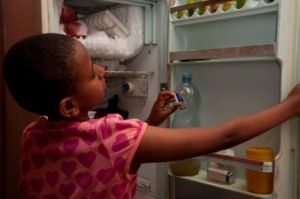 Insulin produced by the Danish biotech company Novo Nordisk will be a fraction of the price in developing nations compared to the West.
The news comes in the wake of CEO Lars Rebien Sørensen being part of a panel at the UN General Assembly in New York.
"Some 415 million people suffer from diabetes worldwide. Most live in low and middle-income countries. An estimated 50 million people lack access to insulin worldwide," the company wrote.
"It is our ambition to continue being the leading supplier of low-priced human insulin in the world. We wish to provide affordable insulin treatment to significantly more patients in developing countries, and we are committed to passing on possible future gains in production efficiency to patients."
READ MORE: Lars Rebien Sørensen to step down as head of Novo Nordisk
Starting in 2017
Novo Nordisk will ensure the price of medicine does not exceed 20 percent of the list prices that patients in Western nations pay for human insulin, and the figure will be decided by Novo Nordisk's Social and Environmental Committee.
Novo Nordisk produces nearly half of the world's insulin supply, and its guarantee applies to nations among the Least Developed Countries as defined by the UN and the World Bank.
The biotech giant's 'Access to Insulin Commitment' will come into effect as of 2017.