News
Burger wars heating up in Denmark, but McDonald's still standing tall
---
This article is more than 7 years old.
Burger icon celebrating best year ever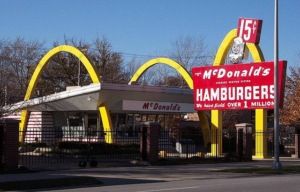 Last week the Danish supermarket group Dansk Supermarked announced that they will open 40 new burger restaurants in Denmark under the Carl's Jr banner within the next few years.
The coming competition does not have fast food behemoth McDonald's concerned at all.
"McDonald's in Denmark is doing better than ever," Mads Friis, commercial director of McDonald's Denmark, told TV2 Business.
"In 2015 we had the highest sales and guest numbers since opening in the country in 1981, and we expect 2016 to be another record year."
McDonald's – which operates 89 restaurants in Denmark – had sales in 2015 of over two billion kroner.
READ MORE: Iconic US burger chain beefing up in Denmark
Competition good for business
Dansk Supermarked has the rights to the Carl's Jr concept in Denmark. Carl's Jr is an American chain which currently operates 1,550 burger restaurants worldwide.
The increased competition does not have McDonald's concerned.
"An increased number of players in the market goes hand in hand with an increased demand for burgers by Danes," said Friis. "One benefit of competition is that it keeps the best on their toes – and that's good for business."