News
Danish company wants to put college kids out to sea
---
This article is more than 7 years old.
Copenhagen-based startup has a unique idea to combat the student housing crisis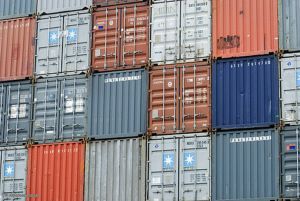 As the student housing crisis in Copenhagen continues to grow, with the numbers of available residences falling far short of the number of students needing a place to live, Urban Rigger, a Copenhagen-based startup, has a unique take on where students could live: at sea.
The company proposes using refurbished shipping containers to build affordable student housing in the harbours throughout Copenhagen.
Cheap rent and all the fish you can eat
The company said the units, designed with the help of architect Bjarke Ingels, would command a rent of about 3,500 kroner per month – an absolute bargain in the capital.
READ MORE: Scarcity of digs leaving students at the mercy of the scammers
The rent would give a student a private bedroom, bathroom and kitchen, along with shared living space with other students. Community gardens, outdoor cooking areas and other amenities would be part of the complexes, which the company said would have the benefit of being right in the heart of the city and close to all of the major educational institutions.
Sun and sea power
Each complex would house up to 12 students and use solar power for electricity and the sea itself for cooling and heating.
The units remain experimental as of now, but the company has started a 24-unit project in Sweden.