News
IAD reveals website launch as Diwali approaches
---
This article is more than 7 years old.
Initiative part of effort to boost Indian culture and activities in Denmark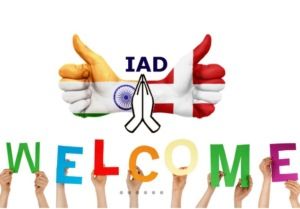 The Indian Association of Denmark (IAD) is stepping up its efforts to promote Indian cultural festivities and integrate newcomers to Denmark via a new website.
The launch comes as IAD are preparing for Diwali, the 'Festival of Lights', which is being held on October 29 in Vejle, Jutland.
"We will ever remain grateful and thank the Indian ambassador to Denmark, Rajeev Shahare, for launching our website. His words of appreciation are a source of encouragement for all of us," said Hemanth Kumar Kuna, the founder and president of IAD.
"IAD will provide excellent information, not only for newcomers, but also for Indians already residing in Denmark."
READ MORE: Asian Development Bank assisting renovation of 400-year-old Danish fort in India
Diwali dreaming
Diwali is an ancient Indian festival celebrated in India and other parts of the world. The event is expected to create positive relations and better cultural awareness between Indian and Danish inhabitants, as well as giving expats a unique insight into Indian cultural and activities.
Established in co-operation with friends and professionals, the IAD is registered as a not-for-profit and non-political association that strives to co-ordinate networking and uniting all activities of Indians residing in Danish society.
Read more about the IAD new website here (in English).