News
Danish chess union chairman hopes Iran will drop hijab rule
---
This article is more than 7 years old.
Women at the Chess World Cup could be forced to cover their heads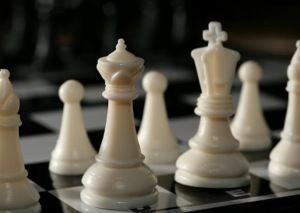 Female participants at the Chess World Cup championships in Iran in February will be forced to wear a hijab.
The announcement has come as a surprise to Poul Jacobsen, the chairman of the Danish Chess Union.
"It is news to us," Jacobsen told DR Nyheder. "We usually have the attitude when travelling to a championship that we should participate with respect for the places we go. This is harsh, however."
Danes not boycotting … yet
Denmark will have no female participants at the World Cup, but there have been sharp reactions from several star female players from other countries who are threatening a boycott. Jacobsen has yet to go that far.
"The international federation has chosen to accept it," he said. "I know that some of the female players are unhappy, and that this could mean the best woman player does not win the title."
READ MORE: Danish burka ban proposal fails … barely
The location of the championship was adopted by Fide, the international chess federation, earlier this week.
"The problem is that we want a World Cup, and Iran is the only country that has offered to be the host," said Jacobsen. "I think we should try to influence the conditions rather than not have a tournament."
Checkmate
If the women's World Cup participants refuse to cover themselves, they risk fines or arrest. Since the Islamic revolution in Iran in 1979, it has been mandatory for women to wear headscarves in public.