News
Countess Danner's evergreen romance continues to inspire authors
---
This article is more than 7 years old.
Barely weeks after the passing of the Lost Princess's grand-daughter, a new writer announces her intention to establish her connection to Frederik VII's third wife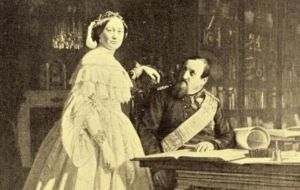 It's been two years since an exclusive story by CPH POST about a 19th century cover-up to ensure the legitimate daughter of King Frederik VII grew up in obscurity, never knowing her true identity, grabbed worldwide headlines.
READ MORE: The lost princess: How the Schleswig- Holstein Question just got even more complicated
Our story revealed how a British amateur historian, Irene Ward, driven on by her father's fruitless search for the maternal side of his family, discovered that she was none other than the great-granddaughter of the Danish king and his third and final wife, Louise Rasmussen, the Countess Danner.
Very sadly, late last month, we received the news that Irene had passed away, but not before succeeding with her mission to publish two books: 'Piece By Piece a Genealogical Jigsaw', an account of her decade-long search for the truth, and 'The Price of Peace – A Conspiracy of Silence', a fictional account of the affair.
A new book about the countess
It would have greatly interested her, therefore, to learn that Canadian author Debbie McClure released a novel based on the life of the countess, 'The King's Consort: The Louise Rasmussen Story', on September 10.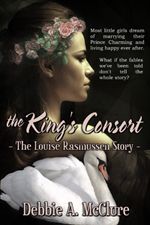 McClure, whose maternal family are from Denmark, became interested in the story as a child, as it was maintained by some of her elderly relations that the family is related to the countess.
Also related to Danner
"I wrote the novel based on stories my mother, who was born and raised in Denmark until the age of 14, told me. She claims a paternal great-aunt told her our branch of the Rasmussens are related to Louise, Countess Danner," she told CPH POST.
"Unfortunately my mother, now 79 years of age, has lost contact with that branch of her family and that great-aunt has long passed away."
Watch this space!
McClure is determined to uncover the truth and is coming to Denmark next year.
"To date I haven't confirmed or disproven that old aunt's claim, but am now actively seeking to uncover the truth. What I can tell you for sure is that whether it turns out my family are related to Countess Danner or not, my admiration for this much maligned lady of history will not change," she continued.
"I look forward to visiting Denmark and my Danish family next summer and "walking the halls" of places frequented by Louise and King Frederik VII."