News
Danish man dead after hunting accident in New Zealand
---
This article is more than 7 years old.
Local police say hunter died after falling from a high desert ridge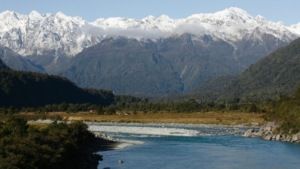 A 26-year-old Danish man died in New Zealand last week on Friday following a hunting accident.
Local police identified the man as Nicolaj Brun, originally from Copenhagen. Brun fell from a high ridge while hunting in the desert.
"The police would like to express their sympathy for the man's family and friends at this tragic time," said local police.
A high ridge
Brun was hunting with a friend from Christchurch when he fell from Gunn Ridge on New Zealand's west coast, which is described by the authorities as a very high and treacherous ridge.
Brun's friend set off a locator beacon immediately after the fall, but his injuries were just too severe. Bad weather prevented the authorities from retrieving Brun's body until Saturday.
READ MORE: Hundreds of Danes die abroad every year
New Zealand media spoke with hunting guides from the area who said the region where Brun lost his life was particularly dangerous.
"It is a steep area," said guide Marcus Pinney. "It's really not an area anyone should hunt in. It's not safe."
Dangerous area
The New Zealand Mountain Safety Council said that nearly one third of its hunting deaths are due to falls.
The Danish Foreign Ministry confirmed that a man had died and that his relatives have been informed.