News
Dane convicted of holding ex-girlfriend hostage and torturing her for hours
---
This article is more than 7 years old.
20-year-old man convicted of June crime; prosecution says the sentence is too light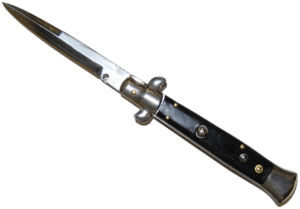 In June, a 20-year-old Danish girl was lured to a warehouse by her ex-boyfriend and tortured for hours. The 20-year-old boyfriend has now been convicted of the crime according to Fyens.dk.
The man slapped her, beat her feet with a leather belt and a wooden plank, and threatened and humiliated her for hours.
"You must feel the pain I have felt," the man reportedly told the woman.
"Horrific torture from abroad"
According to the charge sheet, the man had threatened his ex-girlfriend in April with a weapon usually used to smashed the window of a bus during an emergency. The man also held a gun to her temple and held a switchblade to her throat.
The court in Odense sentenced the man to six months in prison. The prosecution had asked for a much stiffer penalty, saying that the crime looked like "horrific torture from abroad".
READ MORE: Ex-boyfriend arrested in murder of young mother
The court decided that the man's clean criminal record and recent completion of his education entitled him to a lighter sentence. The man pleaded not guilty to all the charges and claimed that the woman and her family concocted the story.