News
Danish industry well placed to prosper in Iran
---
This article is more than 7 years old.
Exports increasing in line with expectations following nuclear deal in 2015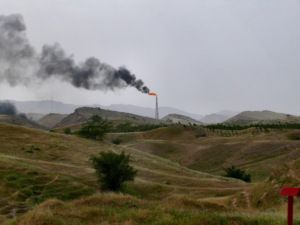 Danish exports to Iran jumped 66 percent in the 17 months ending 31 May 2016, according to Danny Annan, the Danish ambassador to the western Asian country.
The rise was in line with expectations following the lifting of US and EU sanctions after January's confirmation that the country had honoured a UN Security Council nuclear agreement made in 2015.
Trade is blooming
"Bilateral trade is really blooming," Annan told Tehran-based AVA Diplomatic.
"If you look at the first five months of 2016 and the total result of 2015 so far, there has been a 66 percent increase in Danish exports to Iran. It is my clear expectation that our bilateral trade will continue to the benefit of Iran and Denmark."
Back in January, the Danish embassy in Tehran described the Iranian market as one with "rising purchasing power, a young population and good export opportunities".
READ MORE: Increased Danish exports to Iran expected as sanctions are lifted
Pharmaceuticals are king
"If you look at our trade statistics,  the area where we actually have the highest amount of trade is in pharmaceuticals, as 54 percent of Danish exports to Iran is pharmaceuticals," Annan said.
"The biggest pharmaceutical company in Denmark, Novo Nordisk, is investing $80 million to build a factory in Iran. At the moment, they have about 170 employees and the number will more than double in the coming years. Other Danish companies are in the process of establishing themselves in Iran. That will help contribute to Iran's growth and job creation."
Oil and gas trade a challenge
Iran is the third-biggest member of OPEC, which presents a challenge to trade with Denmark.
"We have oil and gas in Denmark, so the biggest commodity Iran normally sells is what we do not buy," remarked Annan, who instead recommended co-operating in the areas of water tech and food production.
"We all know there is not enough water in Iran … in Denmark, it rains all the time, and we have plenty of water. Even with all the water, we have developed very good technology for using it in the most efficient way," he said.
"Food production is another area we have talked about before. Machinery, equipment and ingredients are good areas for co-operation."
Encouragingly, David Lipton, first deputy managing director of the IMF, in a speech to the Central Bank of Iran said: "Future sustainable growth will depend increasingly on the performance of the non-oil sector."
Banking issues remain
However, looking ahead, Annan recommends a cautious approach – particularly given the international banking relations that make it hard for Iranian banks to interact with ones in Denmark.
"We have to remember we are talking only some months since the lifting of sanctions," he said.
"And some of the banks have not done all the research yet. It takes time, and I am quite convinced that at the end of the year, we will see a much better picture than what we are seeing today."