News
Danish shipping exports shrinking dramatically
---
This article is more than 7 years old.
Denmark's biggest export business set to decrease by 20 percent in 2016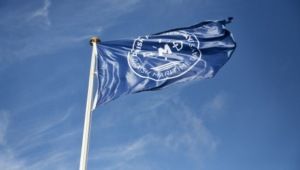 The Danish shipping industry seems to be marooned in the midst of some fairly serious doldrums at the moment.
According to projections by the Danish Shipowners' Association (DSA), the total exports accumulated by shipping this year are expected to land at 160 billion kroner.
That's a 20 percent decrease compared to last year and the biggest fall since it tumbled by 28 percent during the financial crisis in 2009.
"The change for the global maritime industry has been significant, and we are challenged on several fronts," said Anne H Steffensen, the head of DSA.
"The global economy hasn't developed as expected. We are seeing political scepticism regarding free trade, while new technology can disrupt old business models. Development is taking place quickly, and many areas of the industry are in crisis because a number of base conditions are undergoing change."
READ MORE: EU wants to stop Danish shipping giant from scrapping its ships in India
Huge impact
Problems have really mounted since the fourth quarter of 2015, compounded by a sluggish world trade and an international shipping fleet that has grown by 50 percent since 2010. That has led to a lot of half-full ships and dwindling shipping prices.
Steffensen said one positive development was that more ships were sent to the scrapyards this year compared to the number of ships ordered by the shipping companies.
Shipping accounts for 200 billion kroner of Denmark's exports – roughly around 20 percent in total – and about 100,000 people in Denmark are either directly or indirectly employed by the Danish maritime industry.