News
Powdered alcohol in Denmark just an auction away
---
This article is more than 7 years old.
Highest bidder in 130 nations to be served the secret formula for Palcohol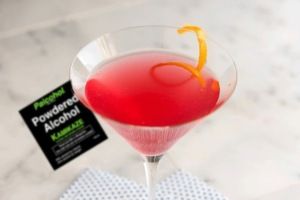 Last week, beer connoisseurs around the world rejoiced as news filtered through that a Copenhagen brewery had developed an instant beer powder, minus the alcohol. Just a week later, and things are getting even more interesting.
That's because Mark Phillips, the creator of the world's only powdered alcohol product Palcohol, has decided to auction off his secret formula and manufacturing process for the product to the highest bidder in each of 130 countries. Denmark is one of those countries. See where this is going?
"We believe that Palcohol's potential can be best realised by a person or company in the country who is familiar with the liquor laws and distribution systems," said Phillips.
READ MORE: Danish brewery develops instant beer powder
Stirring up controversy
Palcohol was approved in the US in 2015, but several states have already moved to ban it, saying that it could be abused by minors, snorted or used to spike someone's drink.
It all works by simply adding water or a mixer to the Palcohol powder to get an instant cocktail. As of now, five versions – Vodka, Rum, Cosmopolitan, Lemon Drop and Powderita (Margarita) – have been approved in the US.
But the highest bidders in the auction can use the secret formula to make up their own versions – and the alcohol content can be adjusted.
The auction begins on 1 January 2017, with potential bidders having to register with Lipsmark, the parent company of Palcohol, to demonstrate proof of funds.
However, it is possible to purchase the rights for a country ahead of the auction at a unspecified 'buy now' figure.