News
Danish national nature fund establishing an island paradise for migratory birds
---
This article is more than 7 years old.
Fund looking to buy as much real estate as possible to protect wildlife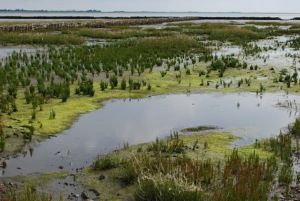 Migratory birds of every type find their way to the tiny island of Mandø located in Vadehavet (Wadden Sea), a shallow sea off the coast of Jutland.
Now the national nature fund Den Danske Naturfond is looking to buy up as much of the island as possible to create a sanctuary for the birds and other wildlife on the island. The fund is working with Esbjerg Municipality to create the reserve.
"The nature on Mandø is very special, so it is only natural that it is central to the further development of the island," said Esbjerg mayor Johnny Søtrup.
Farmers and nature
Part of the project includes increasing the depth of water on the island to create better conditions for the birds and reducing the invasive consequences of traditional farming operations. The fund and municipality promise dialogue with farmers on the island to insure that locals can continue to earn their livelihood on Mandø.
"We must be able to live and work on Mandø, so it is vital that we are part of the project," said Claus Christensen, chairman of the local community group, Mandø Fællesråd.
READ MORE: Danes uneasy about bats
Funds needed
Den Danske Naturfond has allocated 20 million kroner to the project, which will require 30 million kroner to complete. Esbjerg Municipality, the national park Nationalpark Vadehavet and the Danish Nature Agency (Naturstyrelsen) are among the other groups donating to the effort.