News
Verdict sets precedent for salaried workers
---
This article is more than 7 years old.
Roskilde Hospital was wrong in taking woman's wages for hours spent seeing specialised doctor during work hours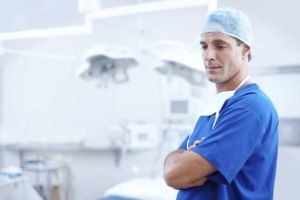 A verdict in the Eastern High Court this week could have massive repercussions for hundreds of thousands of workers under the umbrella of the 'salaried workers law' in Denmark.
The court ruling means that employers are not permitted to dock salaried workers in pay for seeing specialised doctors – such as dermatologists or otolaryngologists (ear, mouth and throat) – during working hours as part of their treatment.
"Region Zealand has tried to push the boundaries regarding what an employer is permitted to do," Mette Kindberg, the deputy head of HK union, told Avisen.dk.
"They wanted to make 'freedom during illness' a question of wording in local wage agreements instead of it being something that applies to all salaried workers regardless of where they may work. This verdict ensures salaried workers have the right to 'freedom with pay during illness'. It's not up for discussion when you need to see a specialised doctor."
READ MORE: Danish court rules injury while jogging not 'accidental'
Significant ramifications
The verdict involved a woman employed at Roskilde Hospital being told by her boss that she should see a specialised doctor concerning an intestine illness on her own time – something the court has now deemed illegal.
Region Zealand was ordered to pay the woman 762 kroner for the loss in wages she experienced by going to the doctor.
"762 kroner is of course a tiny amount considering what the person has had to endure, but it is a case that has huge principle consequences for all our members," said Kindberg.