News
Danish police hoping for breakthrough in gruesome murder case
---
This article is more than 7 years old.
32-year-old pregnant woman stabbed to death in a Copenhagen park over the weekend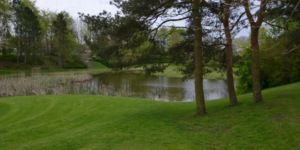 Copenhagen West Regional Police are still looking for witnesses to come forward in the case of a 32-year-old pregnant woman who was found stabbed to death in Elverparken in Herlev on Friday.
"We are working hard, but still lack a decisive breakthrough in the case," said Hans Christian Tonnesen, who is heading up the investigation.
The visibly pregnant woman was discovered dead in the park at approximately 7:15 on Friday evening. She had been stabbed several times and was pronounced dead at the scene.
Suspect sought
Police have talked to one witness who said she saw a man run out of the park just after she heard two loud screams. She said the man was between 28 and 30 years old, about 180 cm tall, of a slim build, and wearing a dark jacket with a hood that was pulled up over a cap.
The woman said that when the man saw her, he raised his hands to make what she called a "disarming gesture" and ran back into the park. It was shortly after that a passer-by found the 32-year-old woman in the park. A doctor called to the scene pronounced the woman and unborn child dead.
READ MORE: Mother of four stabbed to death in Copenhagen
The preliminary investigation has revealed that the woman was walking her golden retriever at the time she was attacked.