News
Danish national police force considering buying more drones
---
This article is more than 7 years old.
Cops say drones do some of the same jobs as helicopters for much less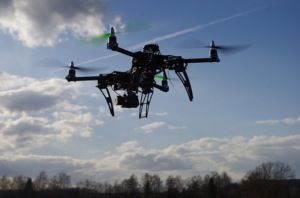 The Danish national police department Rigspolitiet is preparing guidelines for the use of drones and considering buying more than the four it currently owns.
Thus far, the police have used the four drones in search efforts and in relation to crimes that have occurred in the open.
Eyes in the sky
Rigspolitiet contends that the drones allows it to search areas like wetlands that would otherwise only be accessible via helicopter and far more costly.
Police in north Zealand and north Jutland have used the drones in search efforts. They have also been used to examine flooded areas and large outdoor crime scenes.
The drone photos have enabled the police to create 3D models of crime scenes.
Big brother
Some politicians have expressed concern that the drones could result in too much surveillance at places like outdoor festivals and other major events.
The addition of the extra drones depends on a response from the Justice Ministry to the Parliamentary Legal Committee.