News
King of the robots to perform in Danish Christmas show
---
This article is more than 7 years old.
Mori Koichiro among international dancers to jack up 'The Nutcracker' at Docken in Nordhavn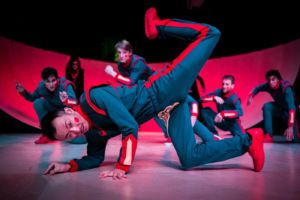 Anyone growing up in the 1980s will probably remember trying to bust out the robot moves to Grandmaster Flash and The Furious Five's 'The Message'.
Now the glorious beat-street days are electric boogie-ing their way back onto a stage next month featuring the legendary Japanese dancer Mori Koichiro, who is among the international dance stars performing 'The Nutcracker' at Docken in the capital's Nordhavn district.
Also known as 'The King of the Robots', Koichiro has awed audiences from around the world over the past 29 years with his scintillating breakdance moves – he appeared in DJ Tiesto's music video 'I Will Be Here' as well as Danish band Nephew's music video 'Igen og Igen' ('again and again').
READ MORE: Crazier than Christmas: Tradition with a twist
Tickets on sale
The contemporary Reumert Award-winning version of Tchaikovsky's masterpiece has played at Tivoli and abroad in recent years and will run in Docken from December 1-30.
Tickets run from 295-465 kroner a piece and can be purchased at www.teaterbilletter.dk.
Check out Koichiro's exploits below.